Nylon
, also called nylon, has been widely used due to its excellent performance and abundant raw material resources. There are many varieties of nylon, including nylon 6, nylon 66, nylon 11, and nylon 610. The main ones are nylon 66 and nylon 6.
Nylon fabric is known for its excellent abrasion resistance. It is not only the choice of down jackets and mountaineering clothes, but also is often blended or interwoven with other fibers to improve the strength and fastness of the fabric. Widely used in industries such as cords, transmission belts, hoses, ropes, fishing nets, etc.
1. Use general synthetic detergent, and the water temperature should not exceed 45 degrees;
2. can be twisted lightly, avoid exposure and drying;
3. low temperature steam ironing;
4. Ventilate and dry after washing.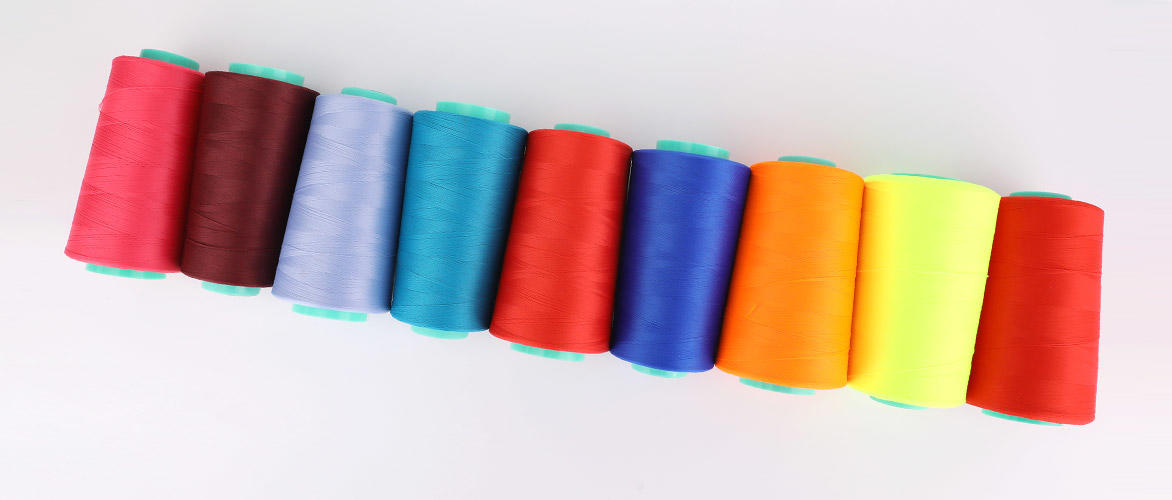 Zhejiang Doeast Thread Co.,ltd. is China nylon sewing thread manufacturers and oem nylon sewing thread suppliers. DOEAST is a lubricated nylon thread made from pre-stabilised continuous filament nylon 6.6. It is an excellent sewing thread for all types of fabrics including leather and offers excellent abrasion resistance. Continuous Filament Nylon threads incorporates a soft finish with superior low friction lubrication which reduces the effects of needle heat and abrasion.span