1. Different light resistance
Under normal circumstances, nylon-based clothing should not be exposed to the sun for a long time, especially white nylon clothing. For a long time, not only will the clothes be easily damaged, but the color will also turn yellow. But polyester clothes are very resistant to sunlight.
2. the appearance is different
Nylon luster is relatively dull, the surface seems to be coated with a layer of wax, the color is not bright, and the hand feels stiff, after the hand squeezes the fabric, creases will appear; while the polyester luster is brighter, although it is not soft enough, it has sparkle The effect is smooth and flat, and there is no obvious crease after the fabric is tightened by hand.
3.different characteristics
Nylon has a relatively strong texture, good durability, and is not easy to deform, but it will feel harder, and its air permeability will be relatively poor, and it is easy to generate static electricity. Polyester is very elastic, has a much better breathability than nylon, and has a certain degree of resistance to ultraviolet rays.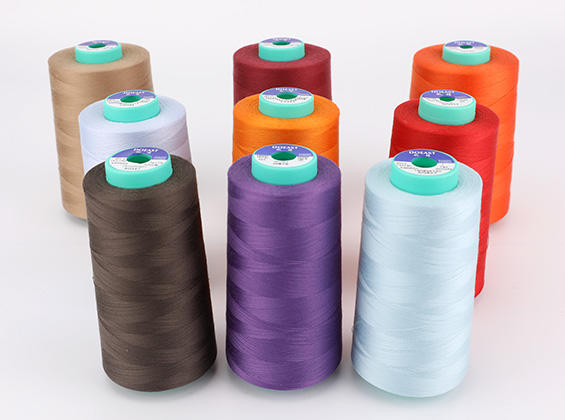 Zhejiang Doeast Thread Co.,ltd. is 
China core spun sewing thread manufacturers
 and 
core spun sewing thread suppliers
. Doeast LAURE is a polyester covered corespun thread used in areas where high productivity and seam security are required. Polyester Corespun with Polyester Wrap provides strength and toughness which withstands the rigours of sewing process, to producing high quality seams.