The use of core-spun yarn is currently the most widely used core-spun yarn with cotton as the skin and polyester as the core. It can be used to produce school uniforms, work clothes, shirts, bathrobe fabrics, skirt fabrics, sheets and decorative fabrics. An important development of core-spun yarns in recent years is the use of polyester core yarns covered with viscose, viscose and linen or cotton and viscose blends, as well as cotton and silk or cotton and wool. Blended covered core-spun yarn, these products are very popular.
According to the different uses of core-spun yarns, the main types of core-spun yarns currently include: core-spun yarns for apparel fabrics, core-spun yarns for stretch fabrics, core-spun yarns for decorative fabrics, and core-spun yarns for sewing threads. There are also many spinning methods for core-spun yarn: ring spinning, electrostatic spinning, vortex spinning, self-twist spinning and so on. At present, my country's cotton spinning industry mostly uses cotton ring spinning to spin core-spun yarn.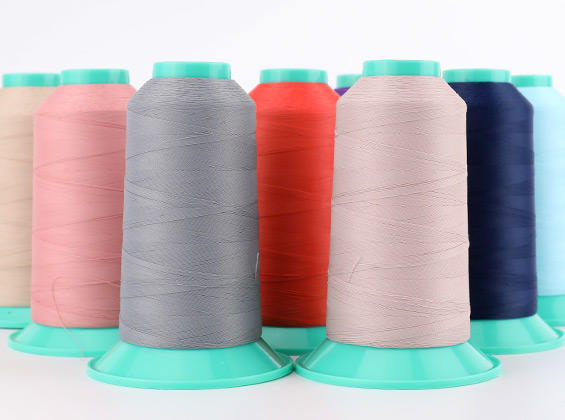 Zhejiang Doeast Thread Co.,ltd. is famous China cotton sewing thread manufacturers and high elastic sewing thread factory. Company specializing in the production and sales of all types of industrial sewing thread, variety anddiverse, covering almost the market required all sewing thread category, mainly related to polyester, nylon and cotton sewing thread.
Different categories of product thickness range can meet the various needs of different thickness offabrics and sewing operations. Suitable for using in all kinds of knitted and woven fabrics and leather.