Nylon
is the trade name of polyamide fiber, also known as nylon. The focused structure of dyeing is closely related to the stretching and heat treatment of the spinning process. Polyamide molecules spun at normal spinning speeds are easy to crystallize and crystallize during the spinning process. Due to the inconsistency of the temperature inside and outside during cooling and forming, the skin layer of nylon generally has a higher degree of orientation and lower crystallinity, while the core layer has higher crystallinity and lower orientation. The main chains of macromolecules of different nylons are all connected by carbon atoms and nitrogen atoms. The number of atoms attached to carbon atoms and nitrogen atoms is very small, and there are no side groups, so the molecules are stretched flat and zigzag.
        Nylon silk is a kind of textile fabric, which has various types such as monofilament, strand, special yarn, etc. Compared with the gloss of real silk, its silk fabric has a poor luster, as if it is coated with a layer of wax. Rubbing back and forth with your hands at the same time, you can feel the friction between the fabrics. Nylon filaments are classified according to their uses, including recycled nylon filaments, medical nylon filaments, military nylon filaments, sleeve nylon filaments, socks nylon filaments, scarf nylon filaments, and Yiwu nylon filaments.
        Nylon stockings are socks woven with nylon 6 or 66 filaments. They have the characteristics of transparency, good gloss, smoothness, lightness, abrasion resistance, durability, good air permeability, easy drying after washing, and loose mouth and not stiffened feet. It is very comfortable to wear and is an ideal socks for summer and autumn. Nylon stockings are woven with fiber-containing raw materials-nylon silk, and its wear resistance is higher than natural fibers and other chemical fibers. Since the cross-section of nylon fiber is generally round and the surface is too smooth, the cohesion between the fibers is poor. Socks woven with it will gradually form small particles after being worn and washed, which is what people often call pilling. Phenomenon. The longer the nylon stockings are worn, the more pilling and the larger the pilling, which will gradually reduce the horizontal and vertical extension performance of the socks, and the socks will shrink slightly.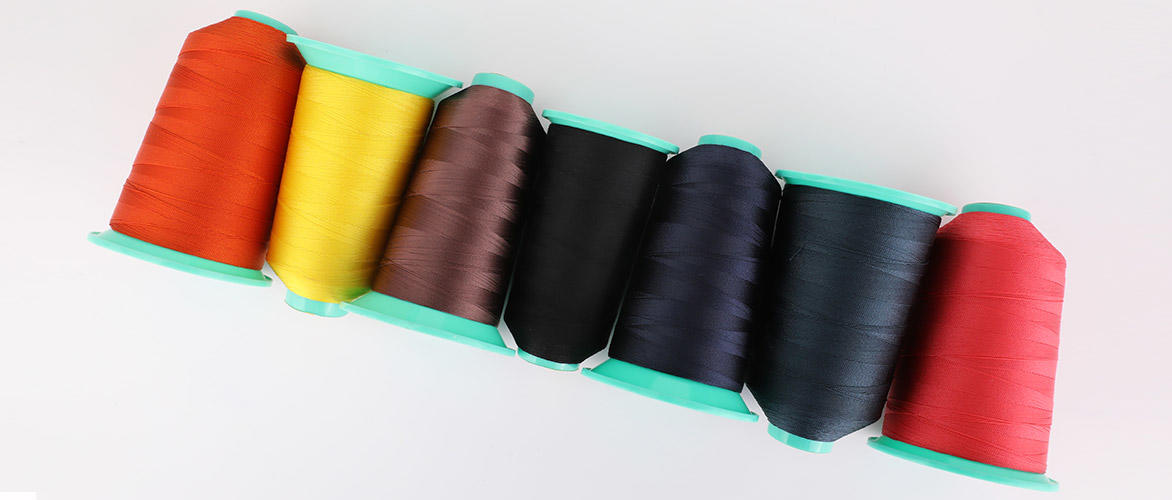 Zhejiang Doeast Thread Co.,ltd. is famous China cotton sewing thread manufacturers and high elastic sewing thread factory. Company specializing in the production and sales of all types of industrial sewing thread, variety anddiverse, covering almost the market required all sewing thread category, mainly related to polyester, nylon and cotton sewing thread.Different categories of product thickness range can meet the various needs of different thickness offabrics and sewing operations. Suitable for using in all kinds of knitted and woven fabrics and leather.Rich fixed color card plus quick dye-to-match service, can provide customers with more coloroptions. Combined with a variety of special post-processing technology, can meet the special type ofterminal needs (such as flame retardant, waterproof, anti-static, etc.)