Because nylon has non-toxic, light weight, excellent mechanical strength, wear resistance and good corrosion resistance, it is widely used to replace copper and other metals in the manufacture of bearings, gears, and pumps in machinery, chemical, instrumentation, and automotive industries. Leaf and other parts. Nylon is melt-spun into nylon yarn with high strength, and it is mainly used as synthetic fiber and can be used as medical suture. Nylon yarn has strong vitality and is widely used for processing socks and other blended products in civilian use to improve the abrasion fastness of fabrics. However, the modulus of nylon fiber is low, and its wrinkle resistance is inferior to that of polyester, which limits the use of nylon in the field of clothing. application.
        The advantage of nylon yarn is that it is relatively crisp, does not have balls, does not wrinkle, and is easy to clean. Nylon yarn can be made into stretch yarn, which has good strength and wear resistance. The fabric obtained by blending or interweaving nylon filament or short fiber with other fibers has the characteristics of each fiber. In civilian use, nylon yarn can be blended or purely spun into various medical and knitted products. Such as woven single stockings, stretch stockings and other wear-resistant nylon stockings, nylon gauze, mosquito nets.
      Because of the low density and light weight of nylon silk fabrics, it is only listed in synthetic fiber fabrics after polypropylene and acrylic fabrics, and is lighter than cotton and viscose fibers; therefore, it is suitable for making mountaineering clothes, winter clothing, etc. It is not only the choice of down jackets and mountaineering clothes, but also is often blended or interwoven with other fibers to improve the strength and fastness of the fabric. However, nylon silk fabrics have a dull luster, and the surface has the feeling of being coated with a layer of wax, and the color is not bright. The hand feels stiff, and the fabric is loosened after squeezing it tightly. There are creases, and it can slowly return to its original shape. The warp and weft yarns have high fastness.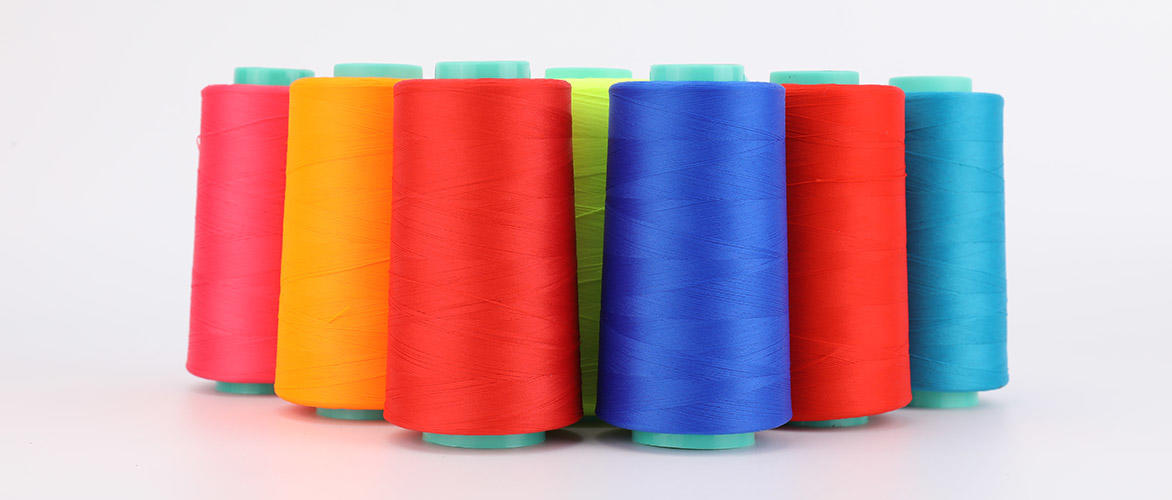 Zhejiang Doeast Thread Co.,ltd. is famous China cotton sewing thread manufacturers and high elastic sewing thread factory. Company specializing in the production and sales of all types of industrial sewing thread, variety anddiverse, covering almost the market required all sewing thread category, mainly related to polyester, nylon and cotton sewing thread.Different categories of product thickness range can meet the various needs of different thickness offabrics and sewing operations. Suitable for using in all kinds of knitted and woven fabrics and leather.Rich fixed color card plus quick dye-to-match service, can provide customers with more coloroptions. Combined with a variety of special post-processing technology, can meet the special type ofterminal needs (such as flame retardant, waterproof, anti-static, etc.)