With the development of the
nylon filament
weaving industry, it has become one of the fastest-growing pillar industries in the textile industry, playing an irreplaceable role in promoting the development of spinning technology, fiber simulation technology, weaving technology, and chemical fiber fabric printing and dyeing technology. . It is a key production link from chemical fiber to fabrics, clothing, home textiles and industrial textiles.
   Polyamide fabric is a lightweight fabric with good strength and abrasion resistance, ranking first among all fibers. Its wear resistance is 10 times that of cotton fiber, 10 times that of dry viscose fiber, and 140 times that of wet fiber. Therefore, its durability is excellent. Various fabrics made of nylon yarn have the characteristics of smooth hand feel, firmness and durability, and moderate price, but they also have shortcomings such as easy wrinkling and difficult recovery.
       Nylon filament has high strength, good impact resistance, heat resistance, corrosion resistance, moth resistance, acid and alkali resistance, good light resistance (second only to acrylic), poor moisture absorption, not easy to dye, easy to wash and quick drying, good shape retention . The biggest advantages of graphene filaments are firmness, wear resistance, low density, light and thin fabric, good elasticity, fatigue resistance, good chemical stability, alkali resistance, and acid resistance. But the biggest disadvantage is poor sunlight resistance, the fabric will turn yellow after prolonged exposure to the sun, the strength will decrease, and the moisture absorption is not good, but it is better than acrylic and polyester.
  Nylon filament is mainly used in medical treatment to make bandages or medical elastic stockings. The product has the characteristics of stiff, no balls, no wrinkles, and easy cleaning. Medical nylon filament elastic stockings are products with the function of promoting the return of venous blood to the heart. The highest support pressure is established at the ankle and gradually decreases along the leg. The pressure is reduced to 70%-90% of the maximum pressure on the calf and 25%-45% of the maximum pressure on the thigh. This declining change in pressure can make the blood return to the veins of the lower extremities, effectively alleviating or improving the pressure on the veins and venous valves of the lower extremities.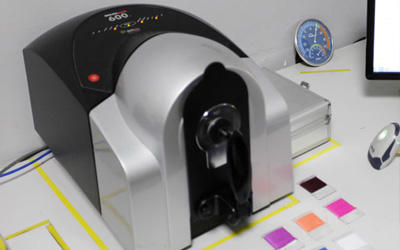 Zhejiang Doeast Thread Co.,ltd. is China nylon sewing thread manufacturers and oem nylon sewing thread suppliers. DOEAST is a lubricated nylon thread made from pre-stabilised continuous filament nylon 6.6. It is an excellent sewing thread for all types of fabrics including leather and offers excellent abrasion resistance. Continuous Filament Nylon threads incorporates a soft finish with superior low friction lubrication which reduces the effects of needle heat and abrasion.span